Our Mission
We believe that the Littles in our lives thrive on curiosity and exploration. Our mission is to promote business and financial literacy by developing tools, resources, books, and activities that foster knowledge and growth.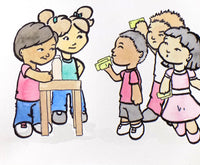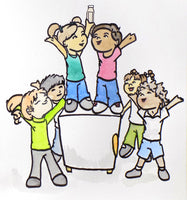 Who we are
"Hooray!" We've developed books, games, and tools that will encourage your Little to learn fundamental concepts in Business and Finance. Our developmental games will help drive meaningful learning opportunities for you and your Little.
Our team is passionate about business, the art of storytelling, and creating everlasting memories while learning.
Imagination + Collaboration + Love
We've built our vision with love and thoughtfulness. At the heart of our vision, we believe that Littles are more than capable of understanding fundamental concepts of Business and Finance while playing and having fun.
Core Concepts:
-Delayed Gratification
- Saving, Spending, Investing
- Entrepreneurship & Start-ups
- Team Building
- Technology and Data
- The Gift of Giving